MaD MaN
Hey everyone. I finally left ThE MaD DoMaIn FoR ThE InSaNe so i can make these pages for you guys. My page will always be under construction, so keep coming back. I will put downloads, links, and other stuff on the pages for you guys. Enjoy!
LiNkZ
Jnco Industries
Vans(shoe company)
Nintendo
Oddballz
Goplay Email Service
Friendz' Pages
My friend Brian's Page
My friend Steve's page(downloads and stuff)
My brother's page(stuff(lyrics, links, more))
One of my sister's page(Spice Girls page)
My other sister's page(No Doubt)
My Cuz Nicole's Page(N'Sync)
The Cheese Domain(my friend Jim's page)
My Dad's Site(his personal page)
My Friend Dave's Site
My Friend Roland's Site
FoRTuNe TeLLeR Ask A yes or no question, then click on the button

Script by: DaBoMB
My MaD LiBrArY
My Oddballz Stuff(download eggz)
My Sounds(wavs)
My South Park Page(gifs, wavs, movs, games)
69 Fun Things to do in a Boring Algebra Class(sent by SkataniX)
My Secret of Mana Page(download)
How to keep a stupid person busy
Go to my N64 Codes page
Join my Wrestling E-Fed!!!
Adopt one of my N.E.S. Characters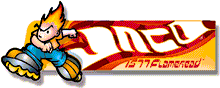 UnDeR CoNsTrUcTiOn
This page is best viewed with Netscape
Welcome to the MIDI-O-Matic!
Pick a song:
EmAiL ThE MaD MaN